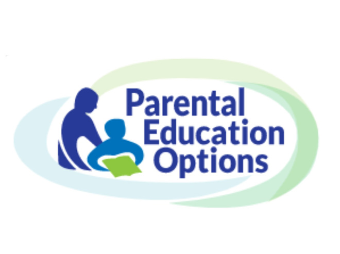 Home-Based Private Education Program (Homeschooling)
Thinking of homeschooling your kids during the school shut down? Need reliable information on how to get started? Check out the Wisconsin DPI website for your homeschooling needs. You will find answers to frequently asked questions, Wisconsin statutes for homeschooling, and more.
Click HERE
Local Help
Would you like to get helpful information form families who are already home schooling their children? Do you have Questions that you feel only someone who has home school experience can answer? We got in touch with some home school families to see if they would be willing to offer their experience to some people new to the home school scene. If you click on one of the names below you will be able to email them to start a conversation on home schooling.
Storytime
Missing the library's story time? There is a YouTube channel for that! Storybooks Aloud channel reads Mo Willems books and is working with other authors to get the rights to read aloud their books on the channel as well. Save the Children also had a story time YouTube channel. You can click the links below to go to their channels. You can also find some coloring pages and other activities to enjoy at home here.
The BIG LIST OF CHILDREN'S AUTHORS DOING ONLINE READ ALOUDS & ACTIVITIES
Helpful Links
We have put together some helpful website links.
SORA
Wisconsin students are now able to log into Wisconsin's Digital Library from the OverDrive school app, Sora , using a public library card. This feature is available without any action on the part of the public library and the users are subject to the circulation and checkout limits of Wisconsin's Digital Library.
THE BOOK PANTRY
Simon & Schuster is providing resources and support as booksellers and educators navigate distance learning and bookselling in the weeks ahead
PEARSON
In this uncertain environment, it's important that learning continues, even if it can't happen in person. That's why we're providing access to expert faculty, best practices, and other online learning resources for people who are studying, teaching or working remotely. We'll be updating this site regularly with even more helpful resources.
HARPER AT HOME
We know that literature, art, music, and activities help create conversation, get our imaginations running wild, lift spirits, and bring people together from all over the world. During this unprecedented time, while children and parents are at home and we're all practicing social distancing, let's come together in a safe way, every day.
NATGEO@HOME
At home for a while with your kids?  Don't want their brains to go stale? NatGeo has got you covered.  Here are quizzes, videos, science experiments, and even at-home classroom resources for you.
PBS WISCONSIN
Public media organizations remain committed to ensuring that all kids statewide have access to educational instruction amid school closures. PBS Wisconsin and Milwaukee PBS, in partnership with the Wisconsin Department of Public Instruction (DPI), announce an ambitious new tv broadcast schedule to support At-Home Learning, accompanied by curriculum-aligned digital resources.
Tips for Parents How To Read Help Children Cope With Stress
When families are going through stressful times, when they experience a perceived threat of danger, when they are practicing physical distancing and must remain in their homes, children still look to their parents and caregivers to help them feel loved and protected. Reading aloud to your child is one way to help your family through this difficult time.
SAVE THE CHILDREN 
Relaxation Activities to do at home with kids
LIFEHACKER
Download coloring pages from over 100 museums
EPICSTREAM
Has a list of manga volumes and the websites you can find them for free
OUR PICKS: FREE EDUCATIONAL WEBSITES & APPS 
A PDF of a list of educational websites and apps for you to use during the school shutdown
MANGAHIGH
How to support your child's learning during COVID-10 closures
TEDED
Teaching or learning from home?  TED Ed is working with expert educators and TED speakers to create high-quality lessons on a daily basis for free
CLASSROOM MAGAZINES
Scholastic learn at home day-by-day projects to keep kids reading, thinking, and growing